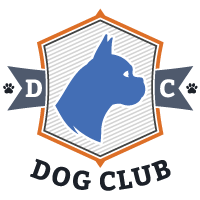 DC Dog Club
Digital Diagnostic
[Sample report.]
Names and logo have been changed; numbers are for a real business, a master dog trainer.
Introduction
We have been asked to provide a proposal to create and manage an AdWords account for DC Dog Club. The purpose of this proposal is to provide you with:
An insight into the benefits of utilizing AdWords as part of your marketing mix
The potential results your business could realize
What account strategies we would look to implement on behalf of your business
Why Choose AdWords as a Marketing Tool?
Google AdWords is one of the most effective methods of paid online advertising and also one of the best marketing tools available for generating new leads. With millions of people searching and clicking on Google every single day, AdWords gives your business a unique opportunity to tap into a multitude of high quality and high volume traffic sources. It also allows you to target the people who are searching for what you have to offer, in the specific locations that you are offering those products/services.
Unlike many other marketing strategies, AdWords allows you to pay only for advertising that people show an interest in (i.e. ads they have clicked on.) Once you begin to optimize your Google AdWords campaigns, there is real potential to get a high return on investment, which may not be possible to achieve with other marketing channels. However, this does take time and you have to find out what approach suits you and your business. We always recommend a minimum of three months commitment to AdWords. It is not possible to predict or guarantee when / if a campaign will become successful.
Another benefit of Google AdWords is that it produces a mine of information about customer habits and requirements. This includes the search terms they use to find your website, their location, the devices they use, the times and days they search and when during the day they are most likely to buy from you. This data can then be used to deliver better products and services. It can also refine your marketing efforts so you're not wasting money advertising to people who are not interested in what you have to offer.
Why choose circa42 as your agency?
We pride ourselves on our bespoke approach to creating the most effective AdWords campaign for your business. We understand that a 'one size fits all' attitude is not conducive to optimizing your opportunities within AdWords and we look at your business needs as a unique set of criteria. Our success in running AdWords campaigns stems from years of experience combined with the knowledge that continuous reviewing and active management is needed to ensure an AdWords account is running at maximum efficiency.
Our AdWords campaigns are intended to drive relevant, targeted traffic to your website and ultimately convert that traffic into leads.
Your Performance Estimate
This proposal was compiled using the keywords provided and we use a minimum number of 10 keywords to form a clearer basis on which to produce an AdWords proposal. A live AdWords account would have hundreds, if not thousands of relevant keywords that have been meticulously researched but for this performance estimate, 10 keywords can provide us with a good indication of how an AdWords campaign could work for your business.
Average search volume for these 10 keywords
Keywords used for performance projections:
| | | | | |
| --- | --- | --- | --- | --- |
| dog training online | assistance dogs | dog training | k9 unit training | service dog training |
| cancer sniffing dogs | k9 dog training | certified dog trainer | online dog training courses | therapy dogs |
We have used your website to get a better understanding of the services offered and value propositions. For this reason, projections and actual results may vary.
We have been provided your initial budget of $5,000 per month. Below is a table outlining the expected performance based on your monthly budget, industry average CPCs (Cost Per Clicks) and two different conversion rates. Column 2 shows an average lead generation conversion rate of 3% if using standard landing pages. Column 3 shows an average lead generation conversion rate of 10% if using one of our optimized landing pages, built by our specialists.
These forecasts are our best estimate using data provided by you, Google, and other third party tools. Please be aware that estimated leads are based on visitors that contact your business. It is then down to you to successfully convert the lead into a sale.
| Monthly Budget | $5,000 | $5,000 |
| --- | --- | --- |
| Estimated Cost Per Click | $4.12 | $4.12 |
| Site visitors | 1214 | 1214 |
| Average conversion rate | 3% | 10% |
| Estimated leads | 36 | 121 |
| Cost per lead | $137.33 | $41.20 |
Budgeting
our initial monthly budget of $5,000 will limit campaigns by budget. Based on your targeted area it is possible to spend up to $9,106 per month advertising your services and if using our specialist landing pages, could potentially generate 221 leads. We will develop a keyword strategy to effectively use your initial budget. Once we begin to see results, we can expand our reach and increase budget.
Key Account Strategies
Keywords
We will focus on creating a detailed keyword list to bring relevant traffic to your website. Typically, keyword lists range from 50 – 1000's of keywords, based on budget. The number of keywords is based on budget and the range and complexity of services or products. Our team spends a great amount of time using information provided by you and your website, to generate a detailed keyword list tailored to your business when you come on board.
Ad copy
Ad copy is continually tested by running two ads for any given keyword and relevant to the keyword being searched. We test ad copy for a number of the areas including those listed below:
Offers
Call to action
Headline
We use expanded text ads, which provides almost 50% more ad text and offers an additional headline. Expanded text ads provide more opportunity for you to connect with users and drive more, qualified clicks to your website.
We will ensure that your expanded text ad copy is fully optimized with ad extensions such as call extensions, site links, and call outs.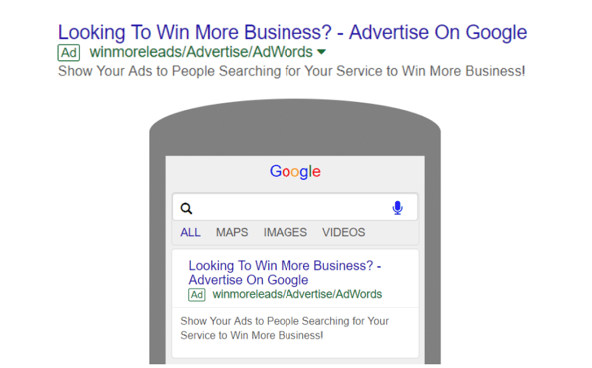 Landing page
A key success factor in any campaign is the quality of the landing page to which prospects are taken once they have clicked on the advert. It is well-known in the marketing industry about the power of landing page optimization and how if applied correctly, can send conversion rates through the roof. If we are selected to run your AdWords campaign, we will analyze your current landing pages in more depth and provide your business with additional recommendations to improve user experience and ultimately, to increase conversion rates.
For this proposal, we used our preliminary suitability checklist for the landing page provided. Our checklist is not limited to but includes reviewing the following areas:
Landing Page Load Time = 13.6 seconds: Anything over 3 seconds can put people off completing the journey through to your site.
1) Relevancy:
If visitors have found you via typing in search terms then they will want to see those keywords on the landing page as this will ascertain that they have clicked on the right advert. The current homepage/landing page does immediately tell the visitor what services/products are provided by your business.
2) Visibility of Contact Information:
Your landing page does have visible contact info. Showing your phone number lets people know you are real and can easily interact with you on a personal level.
3) Design & Content:
Your landing page needs to be clear and easy to see. The design must be eye catching and engage with the visitor. Your imagery does match your business theme. Your content needs to be highly relevant to your keywords.
4) Call To Action (CTA):
Determine what you want your call to action to be. Do you want your visitors to call you, to make an online enquiry or download an app? Make your CTA eye-catching and position it above the fold. Your CTA is not in a prominent position.
5) Testimonials/Reviews:
It is vital to earn trust quickly between you and the potential customer. Having clear and concise reviews/testimonials in a prominent position on the landing page can help build confidence in your services/products. You do not have reviews on your landing page.
6) Incentives:
We would recommend offering something unique to encourage visitors to contact you. There is not an incentive to contact your business on your landing page, for example, a special offer, a free trial or a competition.
Local targeting
Local in this instance would include your desired geo-targeted areas, such as Los Angeles, San Diego and San Francisco. We would work with you to understand exactly where your target markets are located so that we can maximize your campaign ROI.
Remarketing
Maximizing value from your AdWords campaign is essential. To help achieve this we will implement remarketing in your account. Remarketing enables you to show ads to users who have visited your site for up to 18 months in the future. When people leave your website without buying anything, for example, remarketing helps you reconnect with them by showing relevant ads across their different devices. This often has the effect of increasing calls and sales at very little cost. However, please note that there are some industries considered as sensitive and are either restricted or prohibited by Google.
Mobile strategy
Mobile devices form an essential and increasingly significant part of any paid search campaign. For example, in your market today, approximately 50% of the search traffic is mobile. We will utilize mobile bid adjustments to fully optimize mobile traffic. Mobile ads with "click to call" ability enabled are an essential part of the campaign strategy.
Conversion Tracking and Reporting
Conversion tracking
Measuring the number of calls and sales received (conversions) is a key metric. It is essential that conversion tracking is installed and properly configured on your site. In order to be able to implement conversion tracking correctly, we do require all websites to have Google Tag Manager. Should this not be the case, we can provide the code you need to implement on your site in order to do this along with instructions. As part of your management fee, we offer one free call tracking number to ensure that you aren't missing out on vital optimization data.
How it works:
Online Forms: For us to optimize tracking across online forms (such as inquiry and contact forms), we implement a code that fires on the thank you page. As a result, we can successfully track the visitor's conversion journey – from when they clicked on your PPC ad, through to when they have reached your thank you page. This completed journey will be recorded as a conversion within your AdWords campaign. By tracking your visitors, we can understand what people are searching for, when they searched for it, what ad they clicked and much more to build up audience profiles and improve your account. Therefore, if your forms do not have thank you pages in place, we encourage you to create them to ensure accurate tracking can be implemented.
Phone Calls: To track phone calls from your website, we implement a code that enables a tracked telephone number to appear on your site for visitors that came via your PPC ad. For these people only, the tracking number will replace the business phone number on your website. When the tracking number is dialed, the call will be forwarded to your business line. This means we are able to gather the same data as the online form tracking mentioned above. In order for our call tracking to work, the phone number on your website must be text and cannot be a part of an image or video.
Reporting
We will provide a monthly summary campaign report outlining the last month's performance compared to the month prior. You will also be provided access to our reporting dashboard that will allow you to monitor campaign performance on demand. In addition, we will have regular progress calls on a monthly basis.